SM Engineering
Quality engineered components for the motorsport industry
Alloy Pump Stand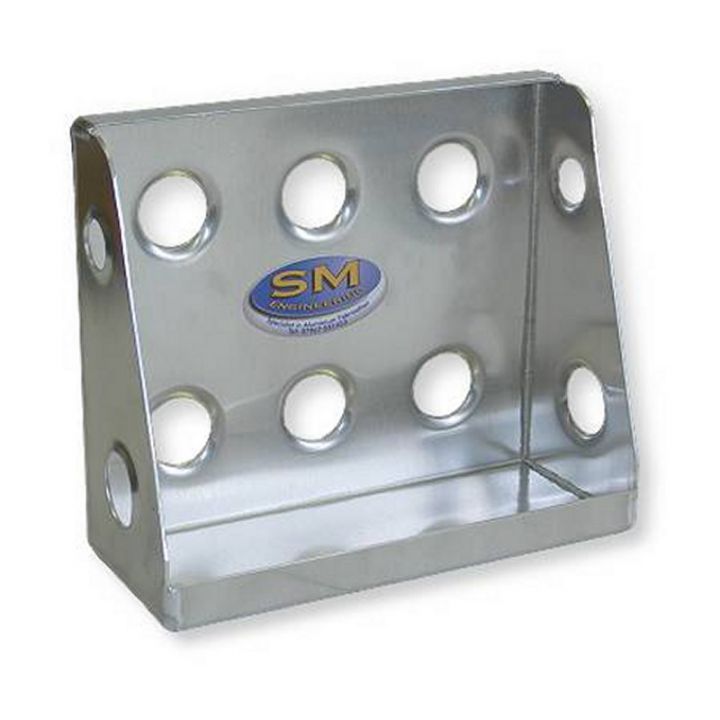 This is a universal fitment alloy fuel pump stand to suit a race, track or rally car. It can fit 2 facet type pumps and a Filter King.
Swaged holes
Light weight
Fits 2 Facet type fuel pumps
Approx size 250mm x 190mm x 90mm
Requires drilling for pumps/mounting
In Stock
£28.00
Our flat rate delivery to UK mainland is £6.99 for all orders
Please ensure you read our terms and conditions before placing your order.
If you live outside the UK and within the EU and you would like to purchase from us then please contact us with full details of the product(s) & location and we will get a quote for the delivery.
Please check delivery schedule on products purchased via Paypal. If you require you item before this please let us know and we will normally be able to ensure a fast delivery.
Custom Products - If you are looking for a different size, fittings, etc please contact us to discuss details and get a quotation.
Wednesday 19 December 2018 - 10:01:42
SM Engineering, All rights reserved.
SM Engineering, Gwylfa, Panteg Cross, Croeslan, Llandysul, Ceredigion, SA44 4SJ